We continue again with another of the Llarowe Spring polishes, I am amazed I still have some to show you, and there are even more still I do not own, such a large collection and from what I have seen so far, there is not a bad polish in the bunch, Leah Ann has really done exceedingly well with this collection.
Lucy, I'm Home is a coral linear holo polish, but seemed to look quite red on me but I still enjoyed wearing it nonetheless.
This is 1 coat of the Knight, 2 of the polish and 1 of the Shield.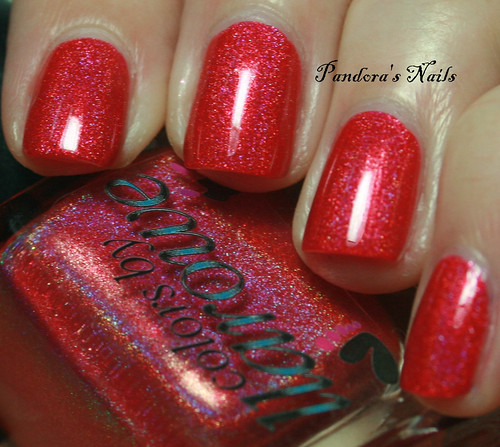 Keep an eye on the
Llarowe
site and Facebook for restock information and CbL polishes can also be purchased from
Harlow & Co
.
Thanks for looking <3
Some of the products in this post were sent to me for review.